News Details
Home / News Event / The Application and Working Principle of Coke Powder Briquette Machine
The Application and Working Principle of Coke Powder Briquette Machine
Coke powder briquette machine can be used to suppress all kinds of powder, pulverized fodder, scrap and waste residue, such as coal powder, iron powder, coke powder, aluminum powder, scrap iron, oxide scale, carbon powder, charcoal powder, ore slag, gypsum powder, tailings, sludge, kaolin, activated carbon, coke breeze and so on. It widely applies to the fields of refractory materials, power plants, metallurgy, chemical, energy, transportation, heating and etc.
The materials after briquetted by coke powder briquette machine will become energy-saving, environmentally friendly and convenient for transportation, greatly promoting the utilization rate of waste, with high economical and social benefits.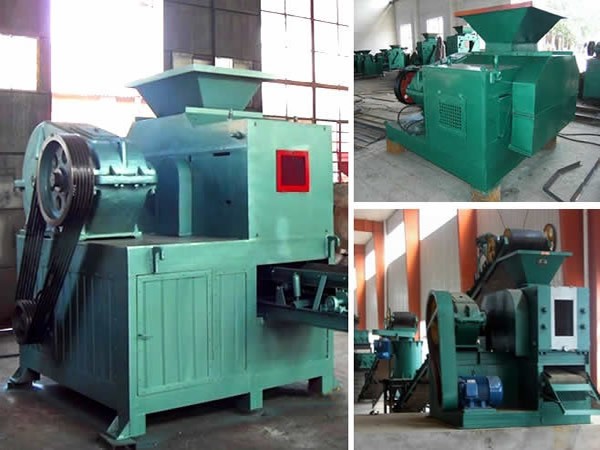 Coke powder briquette machine through the reduction gears transmits power to the two rollers simultaneously and makes them rotate to the opposite direction. When the two rollers are rotating, materials spontaneously enter into the ball mold on the roller and as the rollers rotate, the stress on the materials changes from small to big. When the materials turn to the linear contact point between the two rollers, the stress reaches the peak. Under the action of the huge linear pressure, materials are suppressed into finished balls from powder.
Coke powder briquette machine must have a balanced foundation. Take notice of rectifying the level and level up the clearance. If equipped with conveyor, the coke powder briquette machine must be corresponding to the conveyor's height and level. After the installation is finished, strictly check each component to see if they are connected firmly and check if there is something on the machine. Then add enough lubricating oil to the reducer and gear box.
After each component has been conformed in good condition, it's time to conduct the commissioning. In the test running, observe whether the machine is running reversely. If the running direction is right, keep it running unloaded for 30 minutes to see if there is any abnormal noise or fever happen to the parts. Once problems are found, solve them in time.