News Details
Home / News Event / The Importance of Dry Powder Briquette Machine in Metallurgy Industry
The Importance of Dry Powder Briquette Machine in Metallurgy Industry
Dry powder briquette machine is a kind of new product developed through the research and development during the last few years, which is mainly suitable for the materials with low water content, even the powder material with 0% moisture content material. It is often applied to the briquette pressing of non-ferrous and ferrous metal, which can be directly put into the furnace for smelting to increase the added value. All the waste materials or accessories need to be on the stove metallurgical industry, all need dry powder briquette machine to complete. For example: dust, mud pool, oxide skin, slag, iron powder, aluminum ash, silicon manganese ore smelting, etc. From its corresponding types of speed reducer, dry powder briquette machine is much bigger than the reducer of ordinary briquette machine, so there is a device at the hydraulic pump in the feed powder pressure ball machine mouth, which has automatic feeding function. But because the corresponding function is increasing, the price of the equipment is several times higher than the general price of the ordinary briquette machines.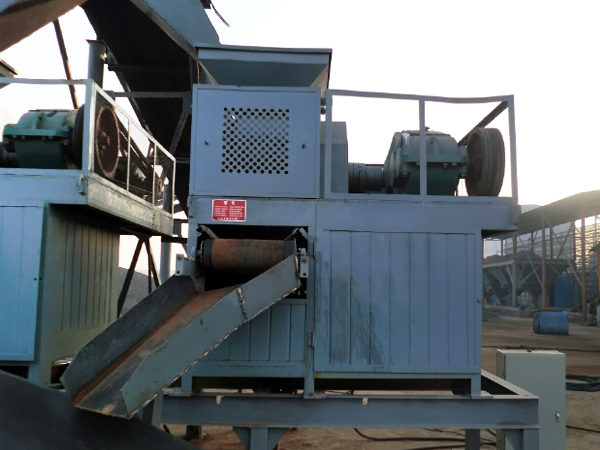 Previously, the lime powder of metallurgy industry in China was mostly abandoned, or does other purposes, thus causing a great waste of resources. With the increasing tension in the energy and resources, the use of lime powder in metallurgy industry is getting more and more attention. Since 2004, through the scientific research of the relevant metallurgical industry institutes, this problem has been solved. That is, by using the dry powder briquette machine, press the powder out of the kiln into balls or blocks, which can be used for smelting. At present, the finished product of briquette machine can be directly into the finished product warehouse used for smelting. Dry powder briquette machine contributes to the future development of metallurgy industry.
Fote Machinery is a professional briquette machine manufacturer in China, which is a joint-stock enterprise with a set of scientific research, production and sales. We are specialized in the production of coal briquette machine, mineral powder briquette machine, fly ash briquette machine, desulfurization gypsum briquette machine, slag briquette machine and pulverized coal briquette machine. We always keep the quality for survival and development as our business philosophy and win the support from customers with superior quality and perfect after-sales service. If you are interested, please contact us!